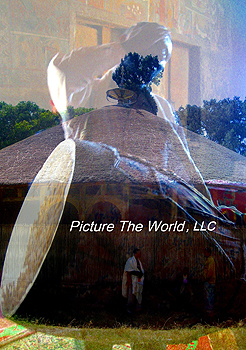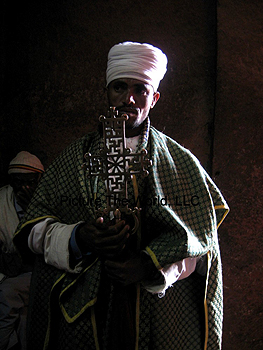 About Picture The World
Picture the World was conceptualized in 2010, created in 2011, and able to fulfill its original goal in 2013, via the inception of the Impilo Phambili Public Health Programme. This program has now expanded into Impilo Phambili Community Projects and Internship Programme, operating in Cape Town, South Africa, and Inizia Fondo Progetti Comunitari, operating in Rome, Italy. Both programs work with underserved communities and vulnerable populations in a number of focus areas, including public and mental health, business, development, and environmental science and sustainability. A philanthropic organization, Picture the World aims to bring international knowledge and professional experience of developing countries and those facing crises related to our work, serving refugees, women, children, the poor, the ill, and those dealing with the mental, physical, emotional, and financial repercussions of poverty and oppression, to developed-world students, graduates, and those looking for a new perspective on life. Impilo Phambili and Inizia Fondo are internship programs, giving professional, hands-on experience, while making positive impacts in the lives of those most in need, in the communities of Cape Town and Rome. We collaborate with local organizations to bring health and improved quality of life, entrepreneurial assistance, capacity-building, development, business skills, and a number of other resources to the underserved community members and refugees. The interns have the opportunity to work in one or more of these areas and are technically trained and mentored by one of our professional team members. We also have opportunities for students and professionals with an interest in performing research in one of our focal areas.
 
We offer a number of services to underserved community members and local NGOs in Cape Town and Rome. As a result, we are able to provide additional support, resources, and projects/services to assist the NGOs with their missions and goals. Some examples of capacity we have provided partnering organizations include workshops to clients regarding on various topics, such as health, empowerment, and stress reduction, brochures on topics that can be of value to clients, such as health during pregnancy, nutrition, and chronic disease management, training for staff on various subjects and accompanying manuals, preparation for a financial audit, pertinent data collection and reporting. Additionally, we offer interns a unique hands-on professional experience that bridges the gap between academia and a professional career. Interns learn very important, job-related skills via mentorship and experience. They are able to learn new skills, both technical and professional, while strengthening those learned in the classroom and from previous experiences. We semi-customize each internship to meet the goals of the interns, while providing support and guidance throughout the duration. As a result, interns learn to become excellent problem-solvers in a leadership capacity while gaining global experience, as well as attaining  technical, professional, and personal proficiencies. Throughout their experience, interns are integrated into providing our services to those in need in the Cape Town communities, including social and anthropological research, needs assessments, statistical analyses, market research, capacity building, development and implementation of workshops, seminars, and trainings, and much more.
About the Photographer: Franca DelSignore
Email: franca@picturetheworldnow.org
Born and raised in Delaware by Italian-born parents, Franca Del Signore has always exhibited a unique combination of both analytical and artistic skills. As a result, Franca earned degrees in science, while nurturing her creativity via writing, music, and photography. As an undergraduate at Drew University, Franca became very involved in photography, capturing, developing and printing black and whites from film. During this time, Franca developed her photographic style, proving successful as she won a town photography competition and was the featured artist in her first art show. After graduating, Franca spent six months in Europe and continued photographing with black and white film. Following her time in Europe, Franca spent over a year living in Washington, DC, working as a biochemist for the federal government at The National Institutes of Health. Following Washington DC, Franca earned a graduate degree in Forensic Science at John Jay College of Criminal Justice in New York City. While in graduate school, Franca continued using black and white film, but also began transitioning her photographic style to the digital medium. Eventually working again for the federal government in a position that required traveling around the country, Franca was able to further build a diversified photographic repertoire. Eventually traveling back overseas, first to the Middle East, then Africa, and back to Europe, Franca has been fortunate enough to photograph lands and people that most of the world never experiences.

Having always been called to volunteer and philanthropic work, Franca began volunteering as a young child, tutoring English reading and writing to her English as Second Language peers. Since then, some of the other volunteer work in which Franca has participated includes mentoring, cleaning schools, packing backpacks for disadvantaged children, Hurricane Katrina rebuild, Habitat for Humanity, and Human Rights and Social Justice in South Africa. Franca also volunteered in the aftermath of 9/11, having just recently moved to New York City two weeks prior. Currently, Franca volunteered heavily with The American Cancer Society (ACS). She was the Director of ACS's Young Professionals of DE, the Advocacy Chair for ACS's Relay for Life of Central New Castle County, and ACS's Ambassador Constituent Team Lead for New Castle County. In addition to her volunteer work, Franca is a generous contributor to numerous organizations and charities and donates much of her photography to raise money for various causes.

Dedicated to sustaining her philanthropic work, Franca earned a Master's degree in public health from West Chester University in Pennsylvania. Simultaneously, she began working for a community public health organization in Philadelphia. At this time, Franca was also developing a community public health program in Cape Town, South Africa. After conducting the pertinent research with communities, individuals, and organizations in Cape Town, Franca created the Impilo Phambili Public Health Programme. She eventually expanded the programme, into Impilo Phambili Community Projects & Internship Programme, that includes a number of disciplines, such as psychology, businesss, development, leadership, and social justice. The programme enables students and recent graduates, as well as professionals, to experience international work in both a hands-on manner and didactic manner that provides technical and professional skills, as well as makes a positive impact on the participants academically, professionally, and personally. Franca is now replicating this experience in Rome, Italy, with her Inizia Futuro Progetti Communitari e Ricerca program. Both programs are customized to fit the needs of the participants, collaborating organizations, and the communities served. Additionally, in line with current research endeavors and capacity-building for local organizations, these programs continuously build support for students to perform master- and doctorate-level dissertation research.