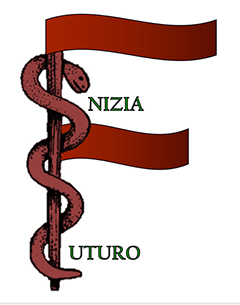 Italy Programs
About Our Italian Program
Inizia Futuro is a program developed by Picture The World to address the growing poverty and refugee crisis in Italy. Forming partnerships with organizations of similar objectives and missions that operate locally in Rome, Italy, Inizia Futuro offers unique services and skills to address the needs of marginalized populations. Our objective is to alleviate suffering and improve quality of life by physical and mental health interventions, human development, networking, and education. Additionally, Inizia Futuro supports partnering organizations via increased manpower, services, skills, resources, and ideas that can assist in their mission and objectives. We also conduct and share research with our partners in order to appropriately address client needs. Inizia Futuro relies on interns, volunteers, professionals, and students that are interested in augmenting their skill sets and professional experience in the international segment of health, development, leadership, and social justice. Utilizing this collaborative model to synergistically address and service those most in need provides efficient, effective methods to bring mutually-beneficial outcomes to all involved entities.
We are currently seeking the following university, organizational, and individual partners to expand our scope and enhance our positive impact:
Students and professionals embarking on research projects in one of our programmatic areas that are interested in conducting their work with us and our partners in various capacities

organizations located in Rome that are interested in obtaining our free services and assistance, building capacity, and/or direct service to clients

organizations that work in fields aligned with our programs and are interested in collaborating

Universities that would like to become involved with our organization and program to offer valuable, international experience to students

Individuals interested in volunteering with our organization that possess skills aligned with our programmatic areas, in the field of medical, psychology, marketing, leadership, development, social work, or other related area

Any of the above that are interested in together applying for grants that can fund and sustain our respective work, objectives, and endeavors
Join Our Internship Program
Kindly please email your CV and a 4-10 sentence cover letter stating your interests in gaining professional experience in Rome, Italy and the value you can add to the program director at franca@picturetheworldnow.org. Please include specific background, education, and/or experience with specific skills, such as writing a business plan, monitoring blood pressure and blood sugar, marketing, etc.

Applications will be considered on a rolling basis. Because we provide individualized attention to each intern, the number of interns accepted is kept to a minimum.