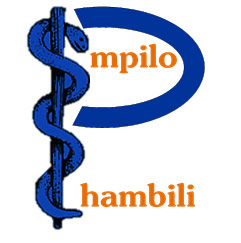 South Africa Programs
Testimonials:
Andrew, Graduate of Slippery Rock University of PA
June-July 2015 Intern in Public Health –Chronic Disease Focus
My name is Andrew Sherow and I took part in the Impilo Phambili's Public Health Program from June-July of 2015. To be blunt, it was the best experience of my life. I had never been outside of the US besides Canada, so going to Cape Town, South Africa by myself was a very intimidating thought. However, I was at a point in my life where I felt like I needed to improve my resume. I decided to take the gamble and join the program. Upon arrival, I was picked up from the airport and taken to meet the program director and the fellow interns. My first impression was incredible. The program director and the interns were friendly, my house that I was living in for the next month was very charming, and the introduction to the city was great. Most importantly, I got the professional experience in the field of public health that I desperately wanted.
Daily, we would do door to door visits in the townships of Delft and Mfuleni. We were working with the "Carers" of a local NGO, working directly with chronically and acutely ill patients. They were women that would perform nursing duties that ranged from basic to advanced. These duties included washing wounds that were caused by chronic diabetes and reading children's immunization cards to update families on what vaccinations their child needed. At first we were solely spectators, but we slowly started contributing after our Impilo Phambili director taught us to take vital information, such as blood pressure, pulse oximetry, and glucose levels. The main project that I worked on was a diabetes workshop for the "Carers." Two other interns and I created a brochure that covered all of the main topics of Types 1, 2, and gestational diabetes, and a PowerPoint that we presented four times over two days. It was really unique to find all of this information on international diabetes. Most of my classes in undergrad were entirely focused on the US population, so the differing perspective was really interesting.
While this was an internship with the main reason being the enhancement of my skills and resume, we also had time to do some fun tourist activities. We went to Robben Island, we saw penguins, tried exotic cuisine, went on an incredible safari, went on wine tasting tours, and my personal favorite was that we hiked Table Mountain. The view from on top of the mountain is remarkable. Another cool experience was that we met actress Anna Camp totally by chance. The role I knew her from was Pitch Perfect (she was the one who throws up in the beginning of Pitch Perfect 1) so we got our picture with her.
I honestly cannot recommend this internship experience with Impilo Phambili enough, I had the best month of my life. Both on a professional level and as a tourist, this was the best thing to ever happen to me. I left Cape Town with international experience, new friends, and stories of a once in a lifetime adventure.


Abigail, Providence College
June – July 2016 Intern in Public Health –Nutrition focus
My name is Abigail. I am a junior at Providence College with a Major in Global Studies with a concentration in Public Health and a Minor in Writing. In the summer of 2016, I was an intern at Impilo Phambili in Cape Town, South Africa. Impilo Phambili is a fully mentored internship in Public Health. Throughout my internship I worked alongside two established South African NGOs, one that works with recently-discharged patients, while the second services refugees. I spent the majority of my time in the township, assisting care workers door to door and conducting household and patient assessments. From exposure to the health status in the township, two other interns and I worked together to create a manual for the care workers on acid reflux, arthritis, muscle and joint pain, hypertension, and diabetes. We also presented a health workshop to the refugees with which we worked.
Our workdays were generally Monday through Friday, leaving the weekend for us to explore the city. I became close with a group of the interns and we always planned our weekends for multiple hikes, wine tours, shark cage diving, skydiving, shopping, etc.
This unique internship has allowed me to grow in many ways. Working in a developing country has taught me patience and flexibility. My favorite part of the internship was performing the workshops for the refugees. It was rewarding to watch the refugees engage in the workshop and learn. This experience allowed me to develop my public speaking and communication skills. At the end of the workshop we were able to take some of the women's blood pressure. My program director taught us how to take blood pressure at the beginning of the internship; and, it was great to be able to use this skill to provide the women with the opportunity to gain information about their health. I am so grateful for my experience in Cape Town, and this internship has increased my interest in Public Health, more specifically nutrition.

Mac, University of San Francisco
June – July 2016 Intern in Children's Health –Empowerment & Communication focus
The Impilo Phambili internship takes place in Cape Town, South Africa. Despite the progressive and developed areas within the district of Cape Town, the townships located directly beyond are in need of serious public health attention. Under Franca DelSignore, a friendly leader with outstanding credentials, interns will quickly learn of the issues and a plan will be applied accordingly. The development of NGOs and support of township health were individually addressed depending on one's interest, study, and qualifications. After working in the field, one will spend time crafting an interactive final presentation and workshop for a local audience. In support of direct contact in the field, I became acquainted with several township nurses that visited families or individuals of serious need. While pushing my level of comfortability, I learned not only about the urgent needs of the country, but a lot about myself. South Africa is a beautiful place riddled with many public health crises which in turn expanded my compassion and outlook on life. It is important to note that my eye-opening and beneficial experience is impossible to express on paper. After graduating from University of San Francisco in biology with a medical focus, I look forward to using the skills and confidence I developed from the internship in the future.
About Our South African Program
Picture the World was conceptualized in 2010, created in 2011, and able to fulfill its original goal in 2013, via the inception of the Impilo Phambili Public Health program. This program has now expanded into Impilo Phambili Community Projects and Internship program, working with underserved communities in Africa and Europe in a number of focus areas, including public and mental health, business, and environmental science and sustainability. A philanthropic organization, Picture the World aims to bring knowledge and experience of third-world countries to first-world students, graduates, and those looking for a new perspective on life. The Impilo Phambili program is an internship program, giving professional, hands-on experience in the communities of Cape Town, South Africa and Europe. We work with other local organizations to bring health and improve the quality of life, entrepreneurial assistance, capacity-building, development, business skills, and a number of other resources to the underserved community members and refugees. The interns have the opportunity to work in one or more of these areas and are technically trained and mentored by one of our professional team members.
We offer a number of services to underserved community members and local NGOs in Cape Town, South Africa. Additionally, we offer interns a unique hands-on professional experience that bridges the gap between academia and attaining a professional career. Interns will learn very important, job-related skills via mentorship and experience. They are able to learn new skill, while strengthening those learned in the classroom and previous experiences. We semi-customize each internship to meet the goals of the interns, while providing support and guidance throughout the duration. As a result, interns learn to become excellent problem-solvers in a leadership capacity while gaining global experience in both technical and social areas of gained proficiency. Throughout their experience, interns are integrated into providing our services to those in need in the Cape Town communities, including social and anthropological research, needs assessments, statistical analyses, market research, capacity building, development and implementation of workshops, seminars, and trainings, and much more.
Join Our Internship Program
Kindly please email your CV and a 4-10 sentence cover letter stating your interests in gaining professional experience in Cape Town, South Africa and the value you can add to the programme director at franca@picturetheworldnow.org. Please include specific background, education, and/or experience with specific skills, such as writing a business plan, monitoring blood pressure and blood sugar, marketing, etc.

Applications will be considered on a rolling basis. Because we provide individualised attention to each intern, the number of interns accepted is kept to a minimum
Click here To Download The Form
Program Images from South Africa
Scenic Images from South Africa

South Africa possesses an extremely long and complex history. Colonized by multiple European countries since the 1600's, the Afrikaners became the governing population in the 1940's. Their language, Afrikaans, is a mixture of about 17 different languages, blended due to settlers escaping religious persecution in their native countries. In addition to Afrikaans, there are ten other official languages of South Africa, including English and native click languages. The click languages are called as such due to the clicking sounds made when speaking these languages. South African oppression and racial segregation, called apartheid, became so polarized that the country was on the brink of a civil war in the early 1990's. Nelson Mandela, after years of negotiations between his political party and the current governing party, became president of South Africa, leading the way to what is now called "The New South Africa."

South Africa, often compared visually to San Francisco, is one of the most beautiful countries on earth. Between the abundant mountains and oceans, lie vineyards, agricultural areas, and wildlife reserves. The fourth largest producer of wine, South Africa is the only country that produces the varietal "pinotage," a hybrid of the meritage and the pinot noir grape.